Tatooine is a desert planet in the Western Outer rim, surpisingly, it was home to the one and only moisture farmer who saved the Galaxy - Luke Skywalker.
Pre-universe backstory
Edit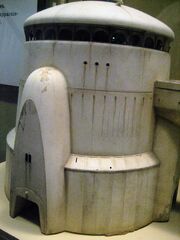 Tatooine is the home planet of both Jawa's and Tusken Raiders, and was the site for many a criminal during the Galacitc Civil War
In-Universe story
Edit
In Universe 1.5, the planet is owned by the Sith Consortium, under govenor Lord Jud'dayus. Many a Roleplayer come here as the Govenor is neither biased nor strict, as long as you don't bring an army with you!
Ken Shi Force temple
Edit
In Jedi Vs Sith Tatooine is home to the ken shi temple force temple. The temple is an unbias place set up in comemoration of master Ken shi, it is run by Jedi grand master Jay Ven and Sith Lord Jud the Debase. The temple is a haven for both Jedi and Sith to train and learn the ways of the force under a mutual cease fire.
Currnet roleplayers:
Lord Archangel - head of the Sith Consortium
Lord Jud'dayus: The Debase - Govenor for Tatooine
Enforcer - part of a Jawa clan, wondering Tatooine's terrain
Ad blocker interference detected!
Wikia is a free-to-use site that makes money from advertising. We have a modified experience for viewers using ad blockers

Wikia is not accessible if you've made further modifications. Remove the custom ad blocker rule(s) and the page will load as expected.