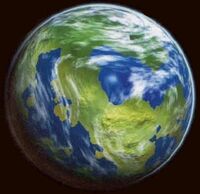 Garqi was an Eastern Outer Rim world.
Physical Description
Edit
Garqi supported much agricultural development, growing many purple-coloured planets that gave the planet a hypnotic violet colour.
(For the canonical Garqi history, please see Wookieepedia - here
Pre-JvS Backstory
Edit
Universe V1.0
Edit
Universe 1.5
Edit
Ad blocker interference detected!
Wikia is a free-to-use site that makes money from advertising. We have a modified experience for viewers using ad blockers

Wikia is not accessible if you've made further modifications. Remove the custom ad blocker rule(s) and the page will load as expected.